See Also: Have You Seen Kanda Kings Pregnant Wife Pcs Mind Blowing
Because no one keeps such a strapping lad waiting, he started throwing a tantrum of entitlement, saying that his order was taking too long and he was losing his nerve.
His bouncers reportedly pushed a petite waitress to the ground amid a slew of insults from Gabu who was already totalled at the time.
See Also: Koffi Olomide will not be serving the 18 months jail sentence. Find out why.
The club's security intervened in a bid to resolve the early morning spat .  Gabu and his security, then, reportedly threw beer bottles at the waitresses before they were subdued and taken to the industrial area police station.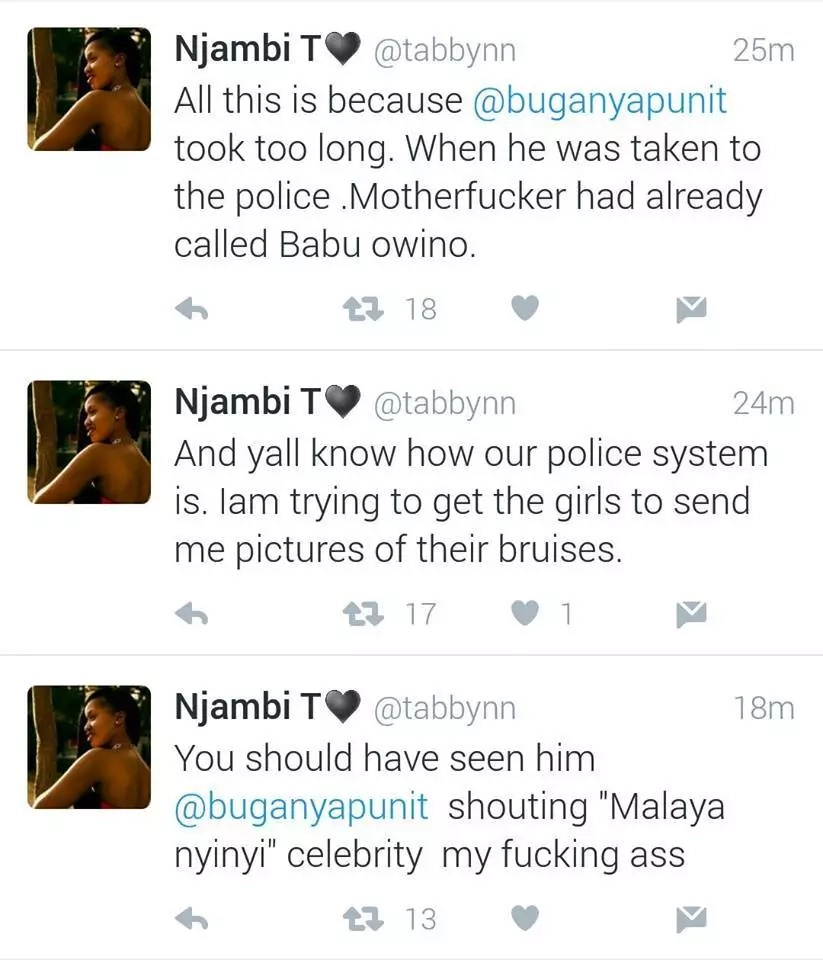 When he was arrested, he called Babu Owino who came to his rescue and secured his release. The waitresses were told to take P3 forms before the matter could be addressed.
See Also: Job Half Done For Artists As Skiza Tunes Court Battle Ends in Victory Against PRSPs
Our call to Gabu in a bid to ascertain the happenstances of the night was futile as his phone has been switched off. He has also blocked on Twitter and Facebook, anyone who  called him out on the issue.
Comments
comments