Former Churchill show Comedian Chipukeezy has been forced to terminate his show on Ebru TV after being asked to drop fast-rising comedian Kartelo from the show.
In lengthy post on his Instagram, Chipukeezy disclosed that he had received an email from Ebru TV asking him to do away with Kartelo on grounds that his show "The Chipukeezy show" has turned out to be a bit "ghetto".
However, the funny man pointed out that he was not ready to lose Kartelo from the show and therefore, the only option is to terminate his contract with Ebru TV.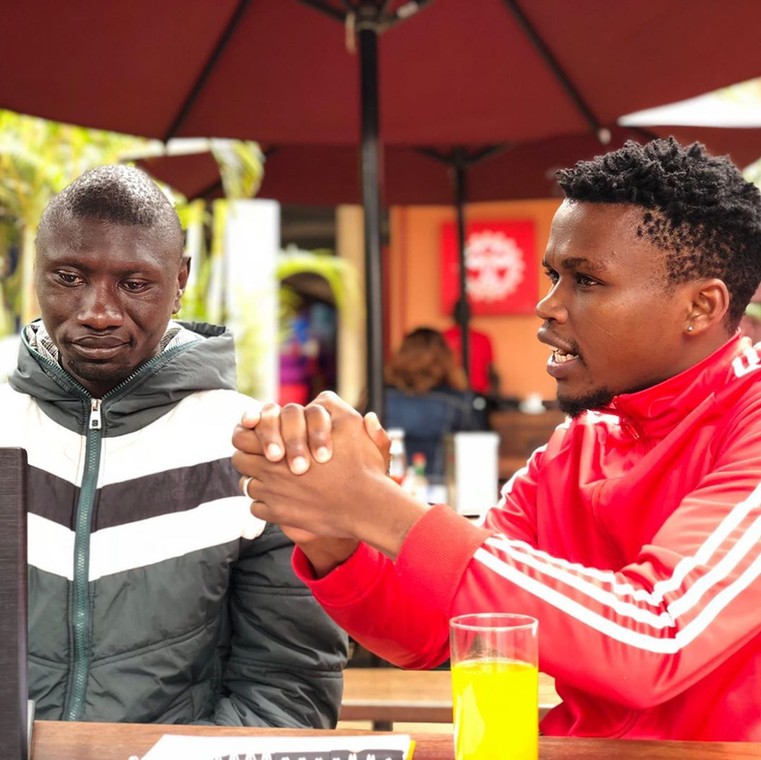 He added that the Ebru management wants him to change the format of the show so that he can host more politicians and corporate executives, a thing he is not ready to do.
Chipukeezy's show on Ebru TV
"Hey Guys… A quick one. So I received an email from Ebru TV asking me to terminate my agreement and Collaboration with Kartelo on my show. They say they are a bit concerned that the show has become a bit Ghetto because of the many Youths (Upcoming Musicians and Comedians) on the show. They requested that we try and change the format a little bit. Maybe interview more politicians and afew Corporate Executives. For as much as I respect their request or rather decision, I would like to categorically state that I feel my calling and mission could just be the exact opposite.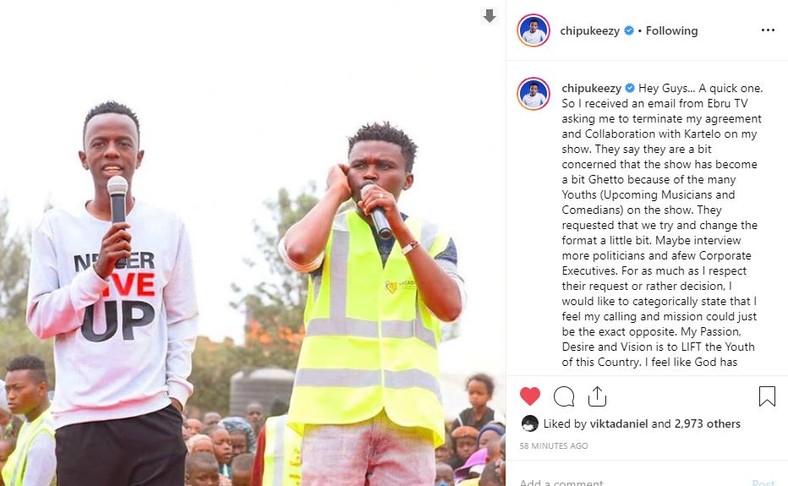 "My Passion, Desire and Vision is to LIFT the Youth of this Country. I feel like God has offered me an opportunity to create a platform for these Young people who are mostly from the slams and majorly disadvantaged. Our politicians are good, they are more than good. Our Executives are actually living their dreams. On the other hand I feel like most talented youths are without hope and opportunity and unless someone holds their hands their Future is mostly uncertain. I am not willing or planning under any circumstances to stop supporting Kartelo and any other young person in this industry and since Ebru seems to have made up their minds on Terminating Kartelo appearance on my show I am sadly left with no option but to terminate my Contract as well. The Chipukeezy show will however continue with Kartelo and many more on a different platform. I want to say a Big thank you to Ebru TV for the far they supported me and an even BIGGER thank you to supporters of Chipukeezy show. GOD BLESS," reads Chipukeezy post.
The Chipukeezy show airs on Ebru TV every Monday at 8pm and was started last year.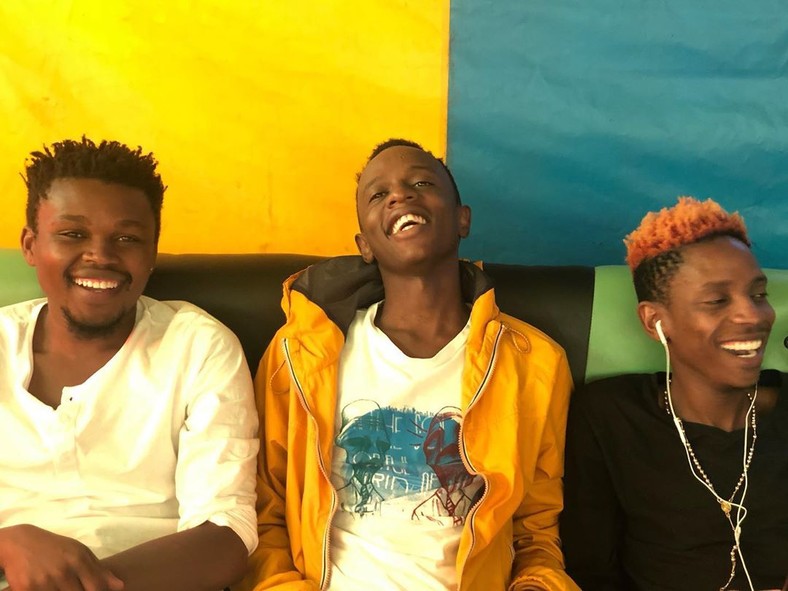 Comments
comments