Kenyan singer Akothee was at one point dating an elderly foreign man, much to the stigma of society. Things went sour between the two, and Akothee went vocal on her experience on social media.
Sassy Kenyan singer Akothee may be loud and proud, but the experiences and messages she conveys are far from shallow.
Akothee's song benefactor has a theme that is quite clear. Being the mistress to an older, foreign man will only sustain you for so long.
The "Yuko moyoni" hitmaker went raw in her truth on social media , warming girls that the sponsor life was exciting at first but could potentially cost them in the long run.
According to her, the "sponsor" in question will move to the next thing once it comes by.
 Muzungu life is sweet but very short. It comes with a lot of goodies but with a very long term damage. Her post partly read.
A few months ago, Akothee's cancelled her wedding virtually at the eleventh hour and later went on to reveal that the 'mzungu' was getting in the way of her and her dreams.
She is now urging modern young ladies never to take the seemingly 'easier' path.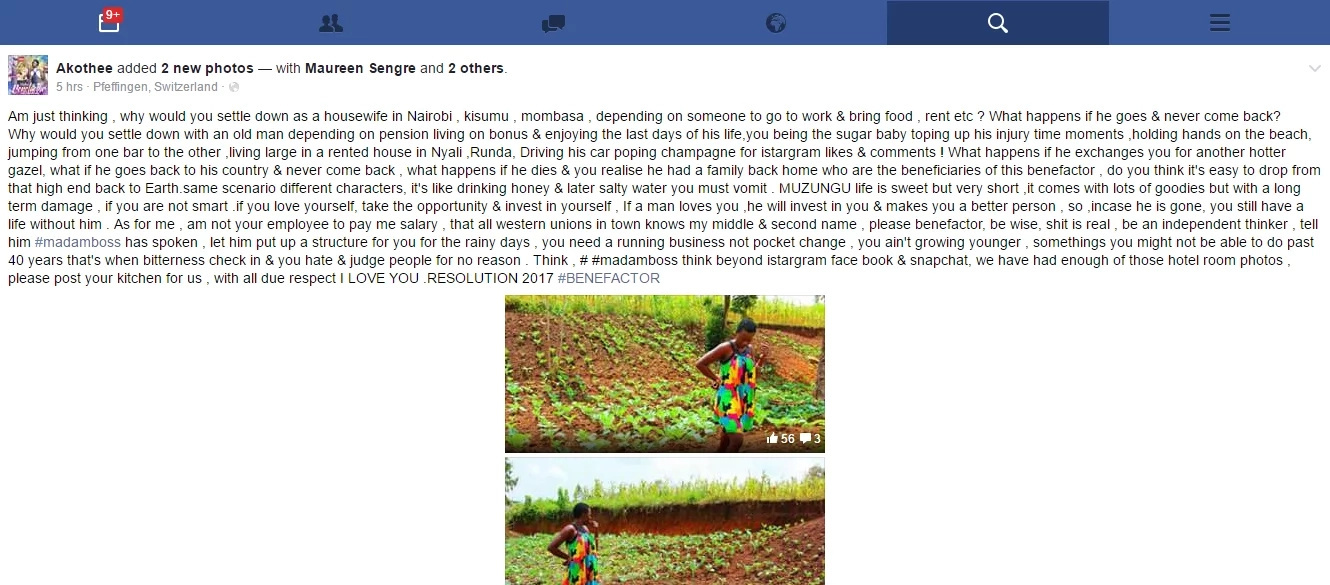 Akothee, on an interview with Citizen TV, was not clear on whether or not she is still with her white husband, although she is rumored to be in good terms with his.
Watch part of Akothee's interview below:
Have anything to add to this article? Share with us on [email protected]
Comments
comments