Kenyan gospel singer Kambua and USA President-elect are celebrating happily today. Find out what it's all about
Kenyan songstress and TV present Kambua Manundu is celebrating her birthday today, Wednesday, November 9, 2016.
She is among the most beautiful Kenyan gospel singers, and is beloved from her style of music to her fashion dress.
On this same day, Donald Trump won the United States of America presidential election in a shocking turn of events.
The entire worlds eyes are currently focused on America and what his win might mean for their respective countries.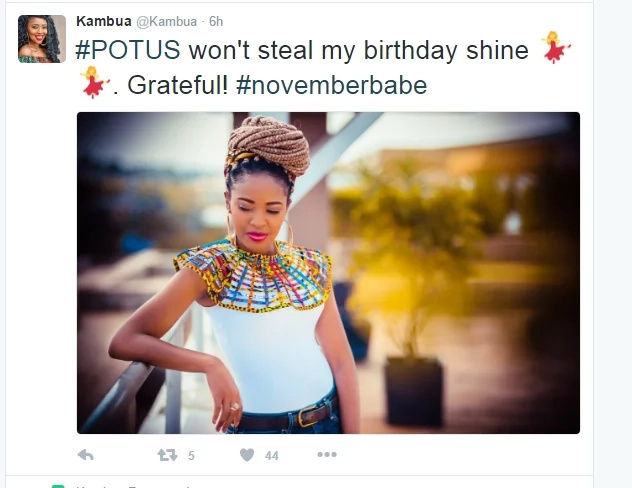 And in all that melee, Kambua blossomed and swore that Trump's win would not steal her happiness and she would continue praising God for this far HE has brought her.
Happy Birthday Kambua, from all of us at TUKO.co.ke, may you be overwhelmingly blessed as you begin your year.
Comments
comments