A famous rapper from Philadelphia made a homeless man do pushups for $20 (2 066.96982 Kenyan shillings). The rapper uploaded the video of this act on his Instagram stories. Many of his fans were disappointed by the rapper's behaviour.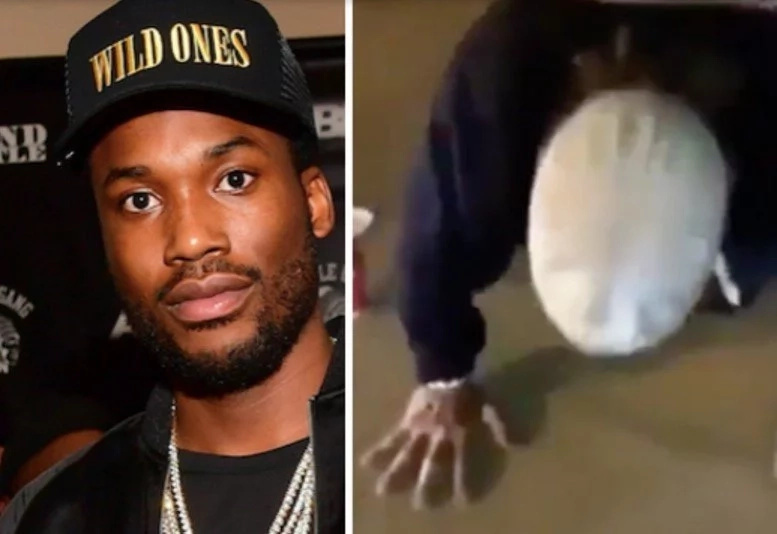 Meek Mill, a rap star from Philadelphia, with a reported net worth of $3 million was recently seen giving a homeless man a $20 bill to see him do some pushups.
The 29 year old musician stated in the video: "We ain't going to give out no free money."
The video was uploaded to the rapper's Instagram stories, videos that delete themselves in 24 hours. However a news website downloaded the video from Instagram and began to spread it. In the video he approaches a homeless man and says that he will give him $20 if he does a few pushups.
The homeless man is shocked at such a proposition. "You're not going to give me $20," he says skeptically looking at Meek Mill and his friends.
"Yes, I am," he tells him.
The homeless man gets down on the ground and begins to pump out pushups as Meek Mill counts.
The rapper's Instagram account has him flaunting his exorbitant lifestyle and massive wealth with multiple photos of him showing off his jewelry collection, watch collection and cars.
Many of Meek Mills fans were let down that the incredibly rich rapper would make fun of a homeless man and make him take orders.
https://www.instagram.com/p/BQ8OPzMldzB/embed/captioned/?cr=1&v=7
Comments
comments