Zari Hassan loses handbag to thugs. Tanzania's Diamond Platnumz wife was robbed off valuables by thugs.
Zari Hassan, who is heavily pregnant, escaped unhurt after thugs stole her handbag which contained valuables including her documents, cash and cellphones.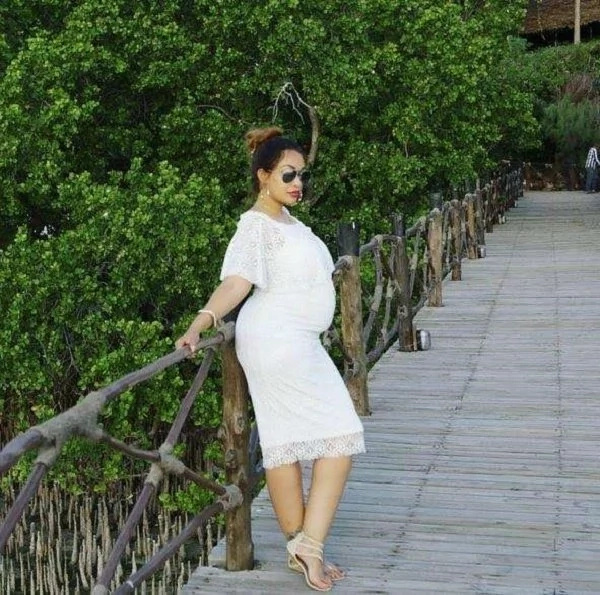 Zari Hassan
She took to Instagram to share with her fans."When a woman's handbag is stolen it's like your 'world' has been taken away from you," she posted. "Am literally stripped of everything. Cellphones, bank cards most importantly your ID. I hold no grudge on these thugs, I've prayed and handed them to God 'coz life still gotta go on."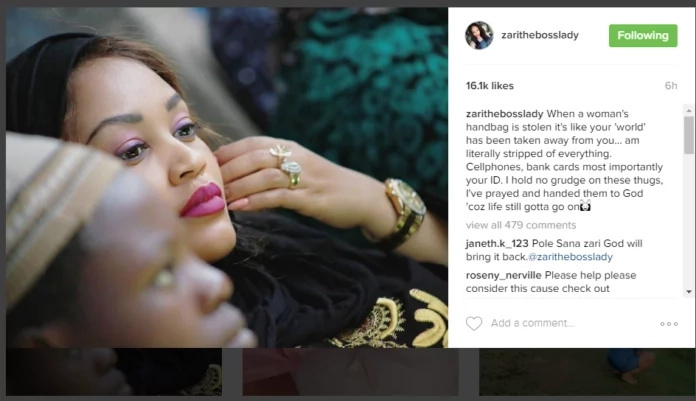 Just recently, Diamond was forced to run for his life after some men approached his car demanding to see who he was with in the car. They claimed he was cheating on Zari.
Zari didn't say whether she reported the incident.
Images:Instagram/Zarithebosslady
Watch the video below of Zari Hassan and Diamond kissing.
Comments
comments